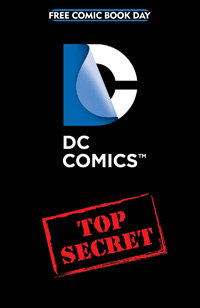 It will be EXCELSIOR!
You are invited to the World's Biggest Comic Event – Free Comic Book Day. There aren't enough exclamation points in the cosmos that can convey just how awesome and exciting this day will be for you!!!!
Free Comic Book Day takes place the first Saturday in May at the Largest in the Land – Wonderland Comics in downtown Putnam, CT.
There are 60 free comics available to choose from that are great for kids and adults. There are comics filled with action, adventure, magic, heroes, villains, mystical creatures and more for everyone to discover!
More details are here <Click here for them now!> – make sure you pay attention to our Twitter Feed, Facebook page as well as sign up for the early email alerts so you'll know everything before anyone else!
See more at our Facebook page – be sure to get ahead of your friends – email us your details and we will keep you in the know first – not to mention send you a 20% off coupon to boot! Only at Wonderland Comics in Downtown Putnam, CT – the largest in the land!